Budding artists and designers are being asked to help design a logo for the PCC's youth engagement work
5th May 2020
The successful logo will be the centrepiece for the PCC's Youth Advisory Group (YAG) who speak and engage directly with the PCC and West Yorkshire Police to ensure that young peoples' views on policing and community safety are regularly heard and taken on board.
The YAG gives young people the opportunity to voice their opinion and views on policing matters, ask questions and have a more active say on how they are policed in West Yorkshire.
YAG is made up of over 30 members aged between 13 and 21 and was created by the PCC's office in 2014 to raise the profile of young people within the wider community, and to ensure their voice is heard and views listened to. Collectively, members act as a strong voice for young people when communicating with the PCC and other partners.
A competition has now been launched to create a new logo in helping to appeal to would be new members and raise further awareness of the group. It will replace the original logo used since the group's creation six years ago that was designed by school students.
Mark Burns-Williamson, West Yorkshire's Police and Crime Commissioner (PCC) said the winner would see their artwork used in schools, youth centres and police stations across the county, as well as through the PCCs website and social media platforms.
He added: "The Youth Advisory Group are very active and give me a unique perspective on how young people view policing and community safety more generally, and what issues directly affect them which can then in turn influence my decision making.
"To date they have helped me with my Police and Crime Plan, important consultations and advised on numerous policies and campaigns.
"In these uncertain times it is all the more important our young people have a voice and that their contribution is valued and used in ways that can change what we do and deliver within our communities to young people and many others.
"Young people have been taken out of school, operating in really unusual environments and unusual times, and I am hoping that by taking part in a competition such as this they not only get the chance to create something of real value that will reach across the whole of West Yorkshire, but also it can give them a chance to be part of a really vibrant group.
"By entering they can put their creative skills to the test and also we would love them to become a member of YAG where they can meet like-minded people, share their personal knowledge and experiences and provide advice to me as PCC.
"So please start designing and I look forward to seeing all the entries that are created."
The competition closing date for entries is 30 June.
The competition is open to three age categories of up to 7 years, 8-12 years, 13-21 years. You can draw, paint or sketch your logo and ask a parent or carer to submit it. A winner, one from each category will be featured on the PCCs website, the overall winner will receive a £100 online shopping voucher.
The successful logo will be used online as soon as possible.
Submit applications to [email protected] by the end of June.
Key things you may want to consider when designing your logo:
One of the PCC's jobs is to make sure communities in West Yorkshire feel safe.
Your design should be representative of the whole of West Yorkshire.
The group is for young people aged between 13 – 21.
The group is about giving young people a voice.
You don't have to be a great artist we are looking for inspiration and for you to express yourself.
The logo should not include any copyright content and should be a creation wholly of your making.
To find out more about the competition visit https://www.westyorkshire-pcc.gov.uk/get-involved/youth-advisory-group/design-our-new-logo
To join the YAG please visit https://www.westyorkshire-pcc.gov.uk/get-involved/youth-advisory-group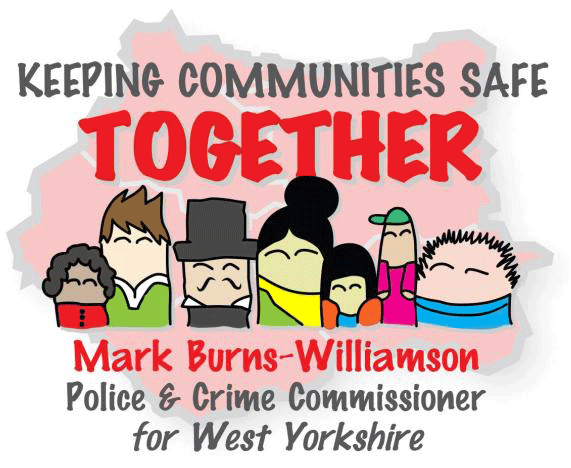 The old logo (pictured) will be replaced by the winning design. 
More like this on our website